Thanks For Visiting Two Lights Photography!

We're so glad you've stopped by. Two Lights is a collaboration between friends who happen to be photographers: Sheena Ratliff and Lily O'Malley, along with some awesome supporting staff. We've both been in business under different names for years (Lensflare, Lily Photography, Paddy & Lily)  but decided that "two are better than one" in late 2011.  And that really is true of us. We go together like peanut butter and jelly, very different but bringing out something great in the other.
Q: How Did You Meet?
Lily: This is funny. I honestly can't remember how we met. When I really love a friend I often don't remember the beginning because it feels like we should have always known each other.
Sheena: Your answers is already sounding better then mine. We met at a guild meeting and I thought Paddy was your brother! lol You were quiet and for along time I heard about this "lily" girl in town and you were a mystery to me.
Q: What is like when you both work together?
Sheena: Photo magic!
She makes up for what I lack. I have total peace and I am really at ease when I know Lily has my back.
Lily: It is really great working with someone who is just as passionate as you are but has a different eye. Sheena pushes and inspires me and I think we come up with things we wouldn't have otherwise.
Q:Why leave both your businesses behind to collaborate and has it been a challenge to partner up?
Sheena: I can tell you why it's a great idea, but I can't really tell you how it all came to be, but I know that God works that way. He lined everything up for both of us to meet and to work together. We didn't even know what was going on. Totally feel like I have been put on another planet when it all went down. It seemed so unattainable to even have such an amazing person to share this crazy business with and to have it be Lily is super awesome. We weren't really grasping for anything, but patiently waiting for one another without knowing it. Easiest transition ever. Again, Lily makes up for what I lack! She knows and can do things I cannot. She fills in the blanks. My life has been richer and fuller because of this change.
Lily: Although it was a big decision it was not a hard one at all. We had shot for one another as second shooters a few times, always having such great experiences. We shot a really special wedding together in the Fall of 2011. When we left that I knew we were going to collaborate. If I had thought about it even the day before I think it would shocked me. But after that day, with that seed God had planted to make it happen, it seemed very natural and easy. Partnering has infused a freshness into everything from shooting to accounting. And because we are so different, we can each allow the other to focus on tasks that we are good at. It has been amazing! 
Q: Do you shoot every session together?
A. No, we don't. Beach and family sessions, for example, will almost always be shot by just one of us unless it's a big group.
To find out all the great details on how this all came about, please feel free to check out the blog!
Sheena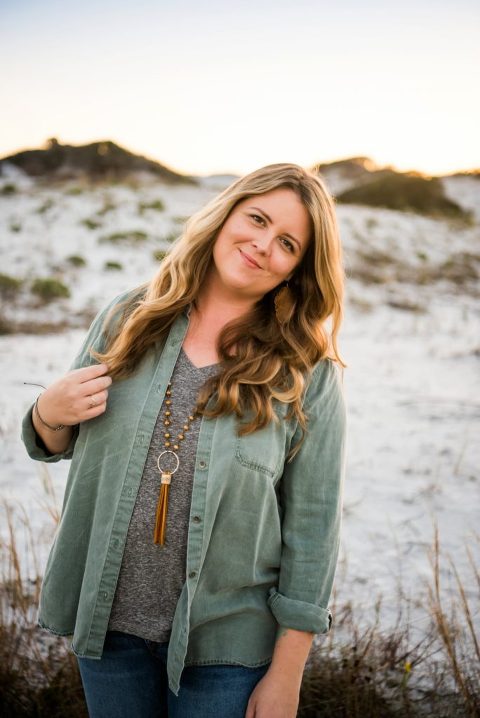 Hi! Sheena here co founder of two lights.  Im married to my high school sweetheart of 15 years and we have 3 beautiful children ages 11,8, and 6. You can find me at church, shopping, the beach with kids in tow or at the house making bread while the chaos encircles me. I'm always down for a new project and I can never sit still for too long! All I ever want from a session is to know that you enjoyed your time with me and had a good laugh. 
---
Lily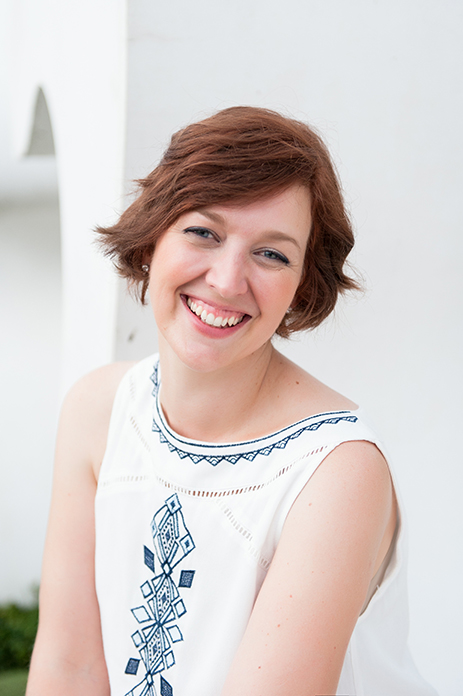 Hello there! I'm Lily, co-founder of Two Lights. I got my start in beach photography 18 years ago when I began working for a local beach photographer. Hundreds of sessions later, my favorite thing about being a portrait photographer is watching my client's families grow and change over the years. I love creating joyful portraits that remind my clients of what matters most! I am married to my best friend, Patrick, for 18 years now and am mama (via adoption!) to two of the most adorable little boys in the world- ages 1 and 5. In my spare time, I'm a homebody who loves to garden and cook, and create my own memories with my sweet little family.
---
Alana
Photographer & Image Consultant
Working at Two Lights Photography is seriously a dream job!
I love have the opportunity to meet with all our clients at our gorgeous studio, have a cup of hot coffee and share with them in their experience and excitement of seeing their photos for the first time. I get to help our clients create one of a kind, timeless pieces of art in their homes and to me that is the best job in the world! Outside of the studio, I am a mom to two sassy mini me's- Jamison and Reese- and wife to a true Destin local, Jeff. A Texas girl at heart, I have managed to call the gorgeous Emerald Coast home for over 5 years now. When I am not playing dress up in my closet, watching reality shows on Bravo, or running around town in fabulous shoes, I can be found eating Tex-Mex, sipping on margaritas and cheering on A&M and FSU football. My motto in life: bigger/over the top is most certainly better (see mention of Texas girl above- this especially applied to hair, glitter, and anything gold).
I cannot wait to meet you and your family and help you narrow down the countless amazing images from your session- trust me, my walls are full of incredible images from Two Lights Photography so I have first hand experience!   
Alana joined the Two Lights team in 2013. Immensely talented, she wears many hats at Two Lights team from design to guiding clients through their orders, to being an often requested photographer. Her style is a mix of classic and modern, with the natural ability of making her clients look their best!
---
Rachel
Photographer & Editor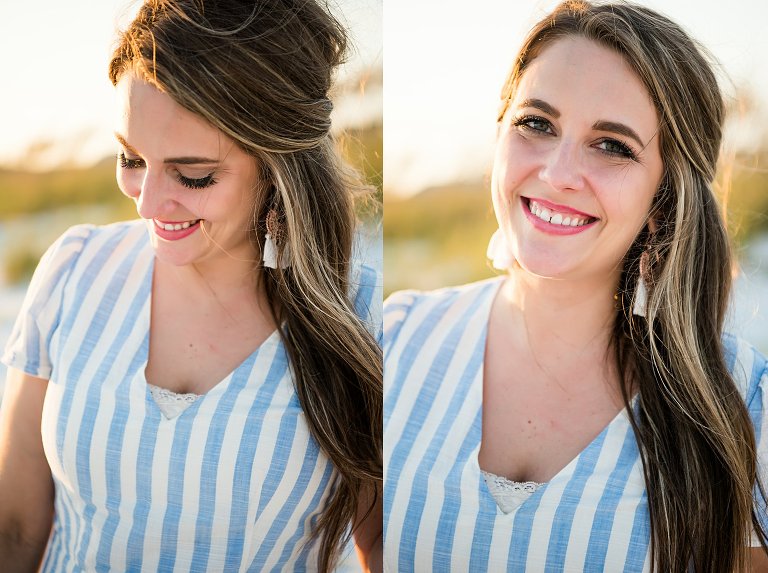 Hello! My name is Rachel!  I have a beautiful little girl named Olivia that sometimes prefers to be called Olive. I am very passionate about photography. I believe God gave me this gift to create joyful memories for families and I love sharing my gift with my awesome clients!  My faith is the core of my life and I currently also lead a Healthcare Outreach at my church.  I feel blessed everyday to have the opportunity to walk out my calling and meet new wonderful people along the way. 
Rachel joined the Two Lights team in 2017, and she brings a fresh creative eye to every session she photographs. Her sweet personalty and endless creativity are just two of the reasons Rachel's clients return to her again and again! Her style is fun & genuine with a focus on authentic moments.
---
Brandy
Photographer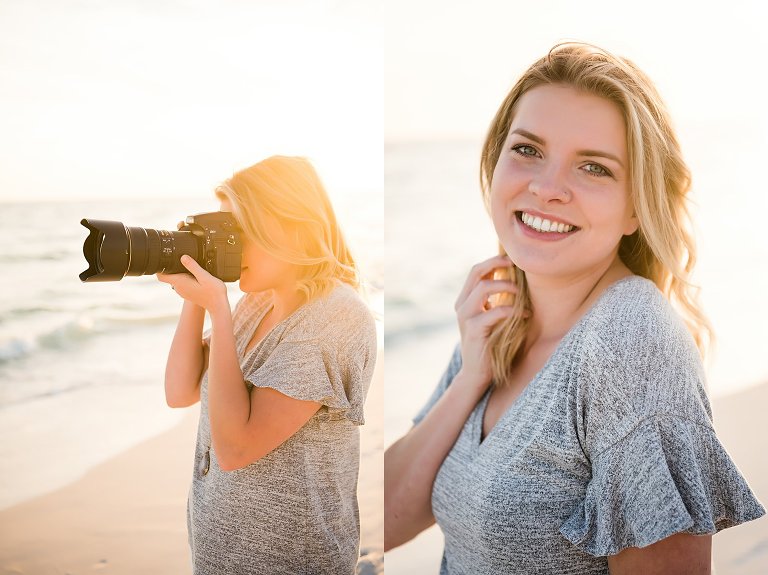 Brandy joined the Two Lights team in 2018 and has quickly become a favorite of her clients. who often remark how much they have enjoyed their time with Brandy! As mama to 4 little ones, she is a natural with young kids and families. We call her Sheena's clone because their styles are so similar, a great balance of classic portraiture and unscripted moments.
---
 Kudos:
The photographers of Two Lights have won numerous awards from their local photography guild, including Sheena's 2011 Best in Show Image. Sheena has been published in Southern Weddings and VIE magazine.
Lily was awarded two Accolades of Excellence in the Wedding and Portrait Photographers International  2011 print competition. Lily has been published on The Beloved Movement blog, and have been featured on the covers of Coastal Christian Magazine, Green Child Magazine, and Southern Child Magazine.
We are professional standing members of the Professional Photographers of America, Wedding and Portrait Photographers International, and the Northwest Section of Florida Professional Photographers.