"Thank you for making our FIRST session so enjoyable!  You were awesome and you made our session so much fun!" -Donna Ford, Portrait, Miramar Beach. Sept 2015
"We had such a wonderful experience!  Thank you for being you! Everyone felt so comfortable."
-Amanda Wilhelm, Beach Portraits, Santa Rosa Beach. Sept 2015
"Prudence {our daughter} woke up and was asking about meeting you for pictures again today. She sounds disappointed that she doesn't get to do it again. "
-Betsy Kidd, Family Beach Portrait, Rosemary Beach, Nov 2015
"Oh my gosh! I can't stop looking at the slide show!!!!! Fantastic work! You did an amazing job! The weather was not great, the wind was howling and the raindrops were starting to fall, but you did it!!!
Can't wait for the finished product!!! I also can't stop using exclamation points because I'm so excited!!!!!!"– Mary Cramer, Beach Portraits, Miramar Beach, July 2015
"They are all beautiful.  We LOVE Two Lights so much!"
– Whitney Braden,  BeachPortrait, Watercolor 30A, July 2015
"You were the BEST photographer EVER!  Thank you for your charm and expertise that made the photo shoot such a great experience for our family!"
-Marcia Blackard,Beach Portraits ,Rosemary Beach. June 2015
"Received my pictures yesterday. They are absolutely beautiful!! The next time we travel to Destin I will be sure to have Two Lights take more family pictures. Thank you so much for capturing the love our family has for each other."
-Cassandra Brown, Portrait, Destin, July 2015
"We love our photos!!!! Thank you for doing such a wonderful job!!! They turned out beautiful and I'm going to have a hard time deciding!"
-Julia Broadbent, returning beach portrait client, Seaside. August 2015
"Please know that you are welcome to stay with us anytime in Dallas!  We would love to have you!  You are such a sweet and special person and one of the highlights of our trip is seeing you!"
– Suzie Forsberg, Portrait, Rosemary Beach, July 2015
"We had so much fun doing it!!!  Thank YOU so much! We haven't done a full family picture in years and even the MEN thought it was fun and were happy we did it."
-Allison Lee, Portrait,Rosemary Beach, May 2015
"Thank you very much for your help. We love all of our photos. I have enjoyed decorating with them. They are perfect!"
-Marcie Davis,Portrait, Seaside 30A, March 2015
OH MY GOSH….we LOVE the pictures.  You did and AWESOME job…..I can't wait to get with Alana and get our package ordered.
Again, we truly enjoyed the photo shoot and could not be happier with the pictures.
-Candi Wright, Beach Portraits, Miramar Beach, Oct 2014
"Last night Wes said, " I really liked her. She has such a great laid back personality!" That's a huge compliment coming from someone who really does not like this kind of thing. I knew based on our conversations you'd be a great fit for us."
-Peggy Seagraves, Beach Portraits, Rosemary Beach, Oct 2014
"Oh my goodness! Oh my goodness! I do not know what to say! They are absolutely gorgeous!!!!! Woohooo!!! I am going to have the hardest time picking!  Just beautiful!"
-Heather Bass, Family Portraits, Mobile AL, March 2014
"I just wanted to tell you what an awesome job you did this evening for our photo session!   We are so excited to see the photos on Thursday!  You made us all feel so at ease and comfortable!  We all commented on your professionalism and how you managed to get all eleven us to have fun and smile!!"
-Jill Burkholder, Beach Portraits, Destin, Sept 2013
"We just got done looking at the gallery and we loveeeeeee the pics!!!  They really are amazing!  I keep viewing the slideshow 🙂  Thank you so much once again for capturing these beautiful photographs we will forever cherish."
-Saima & Steve, Engagement, Destin, May 2013
"We had such an awesome time!  Everyone was so relaxed and had a great time working with you.  Thank you for making it so enjoyable."
-Mallory Thompson, Portrait, Miramar Beach, July 2013
"Thank you for making our time so special.  You have a wonderful gift as a photographer…..professional but also very relaxed and patient!  We loved our session with you and look forward to seeing the moments you captured to create memories!"
-Jeanne Marietta, Beach Portraits, Miramar Beach, June 2013
"Received the photo's yesterday. I want to Thank you all for such a great experience, wonderful photo's we will cherish and memories of a place we hold dear to our hearts!"
-Jennifer Sandquist, Portrait, Destin, June 2013
OMG!  I'm not finished looking at them yet, but they are AMAZING!!!  OMG!  I knew you guys would be the best!
– Trish and Todd, Wedding Dec 31, 2012.
My wife absolutely loved the photos! We are in the process now of picking our favorite ones.  It may take us a while! 🙂  Thanks Again
– Jim, Family Portrait, Rosemary Beach. Dec 17, 2012.
But, WOW!!! I took our wedding pictures home and showed both families and our friends in Maryland over Christmas. Everyone loves them and only had the kindest compliments. It was so nice to relive the moments over again.  But more importantly, Lars and I love them!! He tells me he looks at them everyday, and it makes deployment a little bit easier. And I tell you what, anything that can make that happen, is priceless. So from the bottom of our hearts, Thank you.
-Christin and Lars, Wedding August 4th, 2012.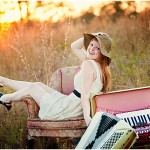 I have looked and looked over the gallery pictures of Haleigh and still love every single one of them!  You two do amazing work and I will always and forever more compare every picture I see to the ones you took.
-Heidi, Haleigh's Senior Session, Nov 10, 2012
I love them (all of them so much). Thank you ladies so much!
-Erica, Children's Session, Eden State Park, Sept 7, 2012.
We loved the pictures you took and thought you did a fantastic job. Yes, we will definitely be repeat customers and we will surely recommend you to our friends visiting Destin.
Marilyn
So sorry it has taken me so long to decide!  I loved them all and it was so hard picking
-Kathrine, Destin Children's Beach Portrait, Oct 18th, 2012.
 The pictures are wonderful and so are you.  We just love everything you did. Thank you so much I am so  grateful for all you did.  Our lake house is finally finished and now we can hang your work in a prominent place.  May God Bless you and yours and may all your hands touch prosper.
-Shelia, Family Beach Session, May 29, 2012.
You guys did a great job and I just wanted to say thanks again.  It was a perfect day that I'm sure was captured beautifully by the two of you!  I stressed about the cost of hiring photographers b/c I had to handle that expense on my own.  However, I have to say it was probably the best decision I made and totally worth it.  Thanks for that….you guys were amazing!
Brittany and John, Wedding, Sept 28th, 2012
"I just want to shout a big "thank you" for your time and energy that you put into our family!!!  Your hospitality didn't go unnoticed!  Everyone was very pleased and pleasantly surprised as to how smoothly the evening went.  We could not have done it without you two! We can't wait to see the photos and reflect back on an awesome week and the great family we have been blessed with."
-Angela Blessing, 2x returning client, Beach Portrait, Rosemary Beach, July 2012
"Thank 

you

 so much! 

We

 had a great time. The boys even asked if 

we

 could go back and visit the "picture lady" today, ha!  

Can

'

t

 

wait

 to see the pictures."
Loren Ottis, Portait, Miramar Beach, June 2012
"We had so much fun with the pictures.  What a great way to finish a fabulous vacation!  I can't wait to see them."
-Brandi Wolf , Beach Portrait,  August 2012
They are amazing! So much fun to work with them. Appreciate their creativity and eye for detail! 
-Jordan, Wedding, Aug 6, 2011
Lily was wonderful to work with for our family beach pictures! My girls loved her and she made the session fun for the whole family. We LOVE all the pictures she took and had a hard time deciding which ones to display in our home:) 
-Linette, Beach Session, July 20, 2011
Hi Lily. We got our pics yesterday and wow.. they are absolutely amazing. All of them, big and small… now I just need to save up for the framing and find some wall space!! They are truly masterpieces and it is because of you. Thank you thank you!!
-Leslie, Beach Session April 25th 2011.
Lily did such a wonderful job! She was so patient with the kids and very clear about the shots she wanted. She also allowed me to have input as well. Everyone who sees our pictures is blown away by the artistic and touching photographs. I really could not have asked for any more! We would recommend her 100% to anyone, and we look forward to working with her in the future! Sincerely, Melissa, Signal Mt Tn.
Melissa, Beach Session, Nov 24, 2010
Our family session was a pleasure and the pictures were amazing! Lily made us feel comfortable and and it shows in the photos. The worst part was trying to choose our favorites! 
-Jessica, Sept 14, 2010