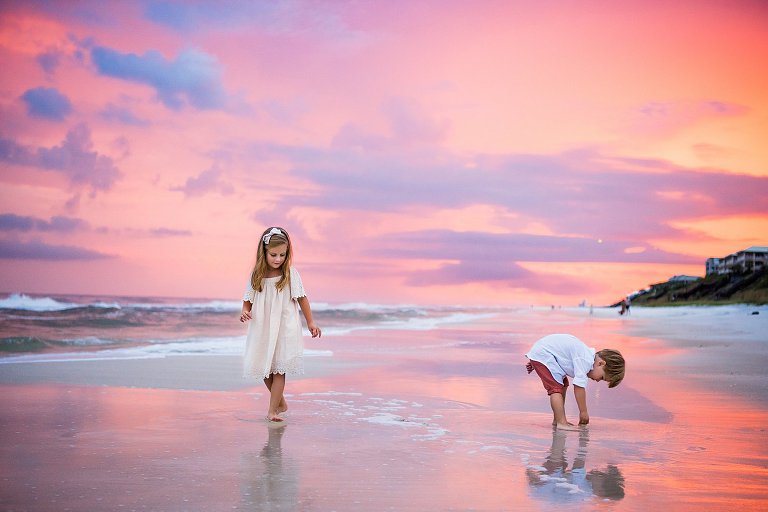 Florida weather- nothing is more of a fickle friend to us as 30a photographers. More than once we have been forced to retreat under the eaves of the shops during sessions in Rosemary Beach, or ran to the Pensacola Pavilion in Seaside. Thank goodness for tough Nikon cameras! When the day of your shoot arrives, rain can be a major bummer. Together the five of us have seen just about every kind of weather Destin and 30A can throw our way!
1. Cooler Session Time Temps. Summer Storms nearly always clear by 6pm, dropping the 98 degree daytime temps to by a good 10-20 degrees.
2. Fewer Crowds. A good afternoon thunderstorm can clear the really popular beaches like Santa Rosa Beach Florida (Seaside, Watercolor, Grayton Beach, Rosemary and Destin) and give us alot more pristine white Florida beach to play on as session time!
3. Naptime! Our daily Summer Storms usually take place right at nap time! So plan for heading to the beach in the morning with your littles and let the rain lull them to sleep for a good nap before our session. Even older kids may enjoy some quite time after all the vacation activity.
4. Gorgeous Painted Skies! Without question – its the stormy days that turn into the most magnificent sunsets! Check out this amazing transformation during a cloudy Rosemary Beach photography session. The clouds give way to brilliant painted skies!
This stunning Rosemary Beach Sunset was captured by Sheena during a cloudy September shoot in South Walton. Our sweet client Maria had planned an session to take place at Alys Beach and finish on the beautiful white sand in Rosemary Beach. The session started with threatening rain and thick clouds.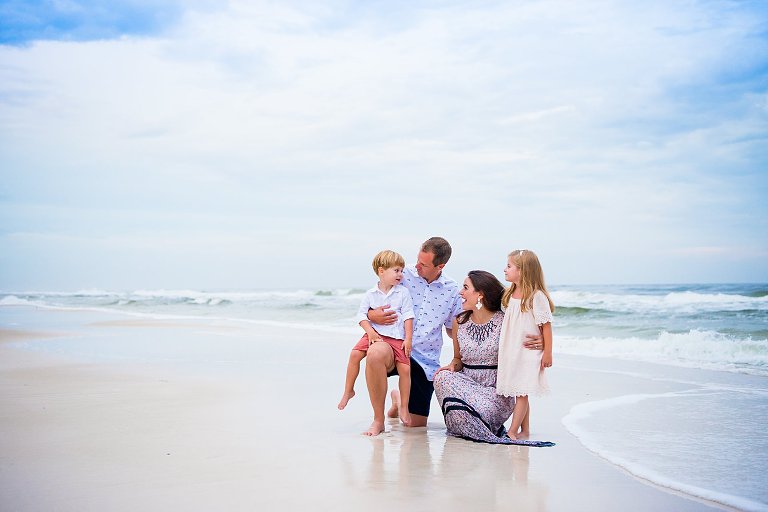 Which gave way to this…..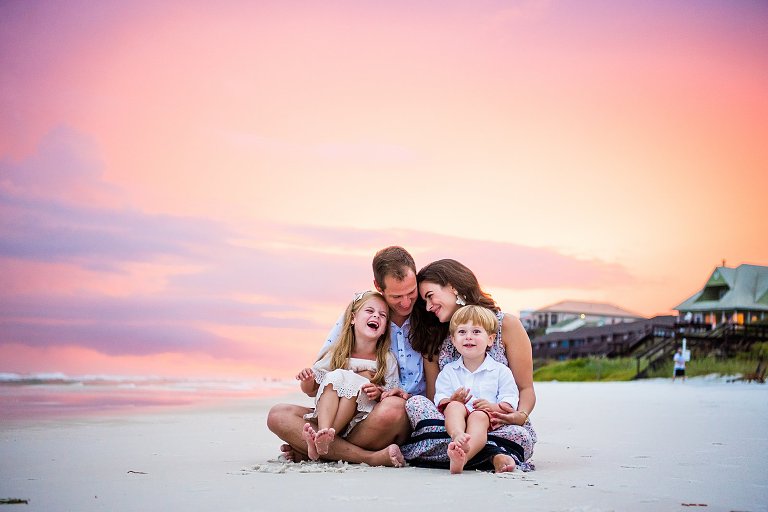 So when do we, as seasoned 30a Photographers, cancel a beach portrait? Lightning (even with no rain) means we have to reschedule! Lighting in Florida is dangerous and we want to keep our clients as safe as possible! Active heavy rain when session time is set to begin is another reason we reschedule sometimes. This area from Destin through Panama City Beach is famous for 5 minute rain showers, so we play this by ear. The great thing is with our team of talented photographers, we can reschedule your session for a better day during your vacation 98% of the time!